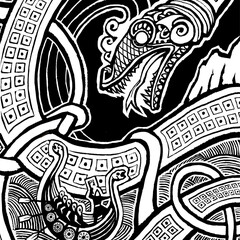 Katie Wakelin
Illustrator
Manchester, United Kingdom
Summary
Hello! I'm a freelance illustrator and designer working in the UK.
I take commissions, and am always on the look out for new projects!
I've created work for TTRPGs, boardgames, animation, wine and spirits packaging, and private clients. I'm always up for adapting my style to fit a given project, and love an interesting design challenge.
If you think my art might suit your idea, do get in touch!
Skills
Concept Design
Environment Design
Illustration
Character Design
Software proficiency